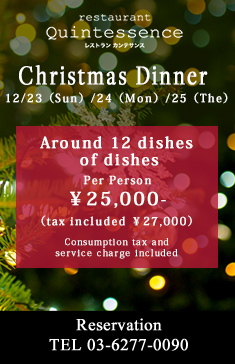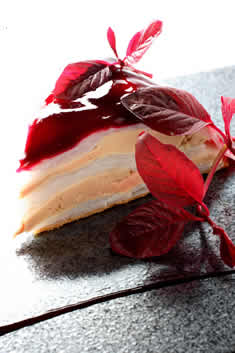 calendar
December 2017
Sun
Mon
Tue
Wed
Thu
Fri
Sat
1
2
3
4
5
6

7

8
9
10
11
12
13
14
15
16
17
18
19
20
21
22
23
24
25
26
27
28
29
30
31
January 2018
Sun
Mon
Tue
Wed
Thu
Fri
Sat
1
2
3
4
5
6

7

8
9
10
11
12
13
14
15
16
17
18
19
20
21
22
23
24
25
26
27
28
29
30
31
February 2018
Sun
Mon
Tue
Wed
Thu
Fri
Sat
1
2
3
4
5
6

7

8
9
10
11
12
13
14
15
16
17
18
19
20
21
22
23
24
25
26
27
28
■closed days
■Holiday of lunch business
(Only dinner is open.)

◆We take reservations up to two months ahead just on the same date.


TEL:03-6277-0090
( number for reservations )
・ The reservation line is open from 9:30 – 11:00 and 15:30 – 17:00
・ We accept reservations up to two months ahead just on the same date.


For example…


Reservations for June 20th will begin from two months before, on April 20th.
If we were closed on April 20th, both reservations for April 20th and 21st will be taken from our next opening day, on April 21st.


TEL:03-6277-0485
( number for all information and reconfirmation )
・ The information line is open while our staff is at the restaurant.

To avoid over booking, we only take reservations by telephone calls.
We ask for your kind understanding that we cannot accept reservations by e-mails.
For further information, or to check the availability, please do not hesitate to contact us at 03-6277-0485.

◆Our cancellation policy
Cancellation or change to a number of guests one day before ( our open day )
your reservation, we will have to ask for 100 percent cancellation fee.

◆Our closed days during December2017 –February 2018


December 2017
3(Sun)、5(Tue)、10(Sun)、17(Sun)、24(Sun)、29(Fri)、30(Sat)、31(Sun)
>Holiday of lunch business of December 4(Mon)、14(Thu)、20(Wed)

January 2018
1(Mon)~5(Fri)、8(Mon)、14(Sun)、21(Sun)、22(Mon)、28(Sun)
>Holiday of lunch business of Janyary 18(Thu)

February 2018
4(Sun)、11(Sun)、12(Mon)、18(Sun)、25(Sun)、26(Mon)
>Holiday of lunch business of February 8(Thu)、22(Thu)

◆Requests from Quintessence

Including the waiting space, please refrain from smoking inside the restaurant.
We do not accept children under 16 years old.
As it may give an inconvenience to other guests, we kindly ask not to take pictures
in the main dining room.
We recommend dress code of elegant casual. We kindly ask all gentlemen to refrain from wearing short pants, tank tops, sandals. Jackets on will be preferable.

※ Regarding the cancellation notice shown below.
Upon dissolution of the waiting list created in the store, we are sending out cancellation notices to everyone, through the concierge
services, who has registered through the URL shown below.
If you are interested in receiving the cancellation notice, please consider using it.